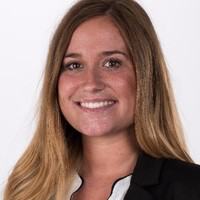 Hannah Reeser
Indianapolis, Indiana, United States
Summary
Hannah Reeser is a highly motivated and results-driven recruiter with a passion for sports, health, and wellness. She graduated from Indiana University, where she studied Human Resources Management and Services, and is currently the Manager of Talent Acquisition at Finish Line. Hannah has an impressive work history with Finish Line, having held multiple positions, including Senior Talent Acquisition Partner, Talent Acquisition Partner, Associate Talent Acquisition Partner, and Talent Management Intern. She has also held internships in marketing and sales management at FitzMark, Inc., and human resources at Fuzion. At Finish Line, she was responsible for recruiting and hiring talent, managing recruitment strategies, developing and implementing HR initiatives, and organizing hiring events. Hannah was also a part-time retail employee at Aeropostale.
Highlights
Oct 8 · Via United States Eventing Association
Info
This public profile is provided courtesy of Clay. All information found here is in the public domain.