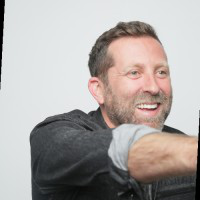 Greg Harvey
Culver City, California, United States
Summary
Gregory Harvey, the Chief Innovation Officer at The Famous Group, has a diverse background. With a Master of Fine Arts in Printmaking from the University of Wisconsin-Madison and a Bachelor of Fine Arts in Printmaking from Southern Methodist University, he brings a unique creativity to his current role. Harvey has led the transition of The Famous Group from a traditional creative services company to a forward-thinking tech business specializing in software platforms and solutions. His passion for discovering new technologies and exploring ways to push innovation drives his work, which includes building technology partnerships, integrating Unreal Engine across software and creative services, and implementing a robust remote cloud-based production pipeline. Harvey's impressive background includes being a Partner at The Famous Group, co-founding Hornet Inc., and serving as Partner/Creative Director at both WebRidesTv and Gametrailers.com.
Highlights
Feb 27 · Via The Business Journals
Sep 13 · Via Mashable
Info
This public profile is provided courtesy of Clay. All information found here is in the public domain.