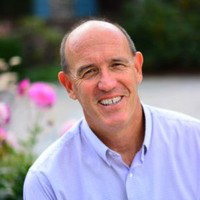 Grant Lichtman
San Diego, California, United States
Summary
Grant Lichtman is a seasoned education professional with 30 years of teaching, writing, and consulting experience. He is an expert in transformational education and has worked extensively in school operations, including programs, finance, marketing and fundraising, technology, strategic planning, teaching, and risk management.
Grant holds a Bachelor's degree and a Master's degree in Geological and Earth Sciences/Geosciences from Stanford University. He earned his secondary school education at Cubberley High School.
Grant is currently the Chief Provocateur at The Future of K-12 Education and has previously served as Senior Fellow at the Martin Institute for Teaching Excellence and Chief Operating Officer at Francis Parker School. His expertise lies in helping schools and teachers equip students with the skills necessary to navigate a fast-changing world.
Info
This public profile is provided courtesy of Clay. All information found here is in the public domain.