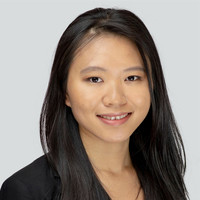 Giang Nguyen
New York, New York, United States
Summary
Giang Nguyen is a highly accomplished business professional, having received an MBA from Harvard Business School and a B.A in Mathematics and Economics from Smith College. She has an impressive track record with previous positions such as Shareholder Advisory at Lazard, Private Equity Associate at WL Ross & Co. LLC, and Investment Banking Analyst at Bank of America Merrill Lynch.
She has also completed several internships, including her time as an MBA Summer Intern at Palladium Equity Partners, LLC, and Summer Intern - Private Equity at Vietnam Investments Group. Additionally, she was a selected participant at Sponsors for Educational Opportunity - Vietnam.
Nguyen's skills and expertise in private equity, investment banking, and shareholder advisory make her a highly sought-after business consultant. Her educational background combined with her experience in the field make her an expert in the financial realm.
Info
This public profile is provided courtesy of Clay. All information found here is in the public domain.