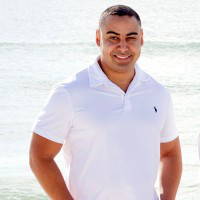 Gabriel Mays
Boston, Massachusetts, United States
Summary
Meet Gabriel Mays, an accomplished professional in the world of WordPress with an impressive and diverse background. As the current leader of GoDaddy's products and strategy for WordPress, Gabriel is responsible for powering one-third of websites worldwide. Gabriel obtained his degree in Expeditionary Warfare School from Marine Corps University and went on to study business administration and management at Arizona State University's W. P. Carey School of Business. He also holds a Master of Science degree from the University of Nebraska-Lincoln and a Bachelor's Degree from California State University-Stanislaus.
Gabriel has an extensive list of professional experiences, including being a former Managing Partner at Cape Cod Capital, an Investor & Adviser at Plum Porch, Head of WordPress at GoDaddy, Co-Founder & CTO at RealtyMotor, Founder at Just Add Content, Founder at Mays Financial, and Captain at United States Marine Corps. With Gabriel's vast skill set, he excels in product management, websites, WordPress, and financial advising.
Gabriel's expertise not only lies in his ability to lead and manage teams but also in his technical proficiency in the world of WordPress. His contributions to the field have been invaluable as he seeks to revolutionize website development by empowering individuals, entrepreneurs, and businesses alike.
Info
This public profile is provided courtesy of Clay. All information found here is in the public domain.