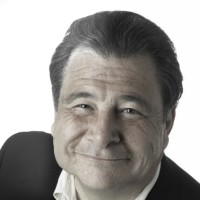 Frank Hutton
Los Angeles, California, United States
Summary
Frank Hutton is a veteran entrepreneur, CEO, and visionary leader with 40 years of experience in building successful franchised business models. With a Bachelor of Arts degree from Wayne State University and a High School Diploma from Lamphere High School, Frank has honed his business acumen and exceptional leadership skills throughout his career.
As a former CEO & President at Pro Golf of America, Vice President of Sales and Marketing at Imperial Marketing Inc, Vice President of Sales at The Nailco Group/tng Worldwide, COO/President at BTV Systems, and Division Manager at Dominos Pizza Distribution Inc, Frank has established himself as an accomplished and dynamic leader. He has successfully sold over 200 franchises across various business models, including 8 years as a franchisee, and has recognized for developing custom products and new business models that eliminate competition, delivering unparalleled customer service, and leveraging broad business acumen.
Frank's expertise includes sales/marketing strategies, key account management, $100M P&L accountability, staffing/development, strategic planning, territory management, promotional strategies, presentation/negotiation, market expansion, pricing/sales analysis, distributor networks, business process re-engineering, channel distribution, conflict management, and CRM.
Frank is a charismatic team builder and coach who leads by example and empowers staff to peak performance. He is a proficient communicator, problem-solver, and change agent. He is recognized for developing strong and lasting relationships with customers, stakeholders, and team members.
To connect with Frank, feel free to email him at fehutton1@gmail.com, call him at Mobile 001-310-597-2355 or Office 001-310-857-7890, or visit his LinkedIn profile.
Info
This public profile is provided courtesy of Clay. All information found here is in the public domain.