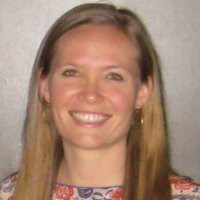 Erin Brannan
Providence, Rhode Island, United States
Summary
Erin Brannan is a highly accomplished and experienced strategic leader with a strong background in nonprofit management, community development, and institutional innovation. With over 20 years of experience in various leadership roles across different organizations and institutions, Erin is a seasoned coach and manager who has successfully transformed visions into measurable impact. Erin holds an MPA in Public Policy & Nonprofit Management from NYU Robert F. Wagner Graduate School of Public Service and a Bachelor of Arts in Psychology from Cornell University.
Erin has held various roles throughout her career, serving as the Chief Operating Officer at Reach Institute for School Leadership, Chief Program Officer at Boys & Girls Clubs of the Peninsula, Vice President, K-8 Expanded Learning Time Programs at Boys & Girls Clubs of the Peninsula, Regional Program Director, Bay Area at BUILD, Site Director, Oakland at BUILD, Program Director at Global Citizen Year and many other notable positions. Erin's expertise in leadership development, organizational effectiveness, and partnership building has made her an impactful and sought-after leader in her field.
Throughout her extensive career, Erin has established a proven track record of designing and implementing processes, structures, and tools that promote business efficiency and sustainability. Moreover, she is adept at developing and supporting teams through growth and change and building productive cross-sector partnerships that advance institutional objectives.
Info
This public profile is provided courtesy of Clay. All information found here is in the public domain.