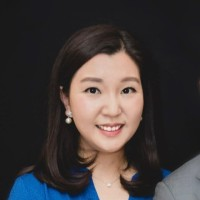 Erica Yoon
New York, New York, United States, United States
Summary
Erica Yoon is an accomplished legal professional, having studied at Northwestern University Pritzker School of Law and earning a Doctor of Law degree, as well as a Bachelor of Arts degree from the University of Pennsylvania. She also holds an Executive Education Certificate from Columbia Business School. Erica has a range of experiences, including being an Associate at Weil, Gotshal & Manges LLP, a Summer Associate at the same firm, a Judicial Extern for the Northern District of Illinois at U.S. District Courts, and a Consultant and Senior Consultant at IBM.
Erica's broad range of experiences and education make her an asset to any team's legal, business, or consulting needs. Her time at Weil, Gotshal & Manges LLP has provided her with the skills and experience to excel in the legal field, while her time at IBM has provided her with a versatile set of consulting skills. Erica's expertise makes her a valuable asset in a range of industries.
Info
This public profile is provided courtesy of Clay. All information found here is in the public domain.