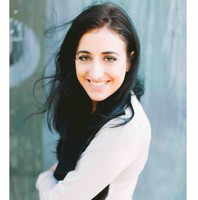 Ereni Akermanidis
United Kingdom, United Kingdom
Summary
Ereni Akermanidis is a seasoned market researcher specializing in understanding consumer behavior to help businesses grow. With a Bachelor in Commerce in Marketing Honours and another in Marketing from the University of the Witwatersrand, Akermanidis has supported large tech, financial and fast-moving consumer goods (FMCG) clients in gaining a deeper understanding of their customers. She has actively advocated for the use of war rooms and workshops to help build more stakeholder engagement and has trained staff on driving impact through clean and simple presentations. Akermanidis is a data-driven professional with a key focus on strategic ad hoc research. She is passionate about teamwork, acknowledges people's contributions, and supports them with their career development.
Akermanidis has held several roles in market research organizations, including being an associate director at Ipsos, a research manager at Ipsos, an innovation manager at GfK, a senior research executive at Kantar TNS, a research executive at Kantar TNS, a junior research executive at Kantar TNS, a marketing tutor at the University of the Witwatersrand, and a casual worker at Dial a Student.
In her free time, Akermanidis enjoys writing fictional short stories, arts and crafts, and spending time with family, friends, and her two adorable kittens.
Info
This public profile is provided courtesy of Clay. All information found here is in the public domain.