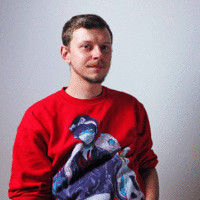 Eliot Gardepe
Berlin, Berlin, Germany
Summary
Eliot Gardepe is an accomplished entrepreneur, branding, and marketing expert. His innovative strategies and insightful relationship building have enabled a range of clients, including Fortune 500 companies, nonprofits, public agencies, and startups, to achieve success. With a keen focus on big ideas and key partnerships, he has worked with clients like Broadcom, Snoop Dogg, and Vice Media across verticals ranging from technology and consumer products to music and entertainment.
Gardepe holds an MA in Aesthetics and Politics, Philosophy, Critical Theory, Political Theory from the California Institute of the Arts and a BA in Visual Pragmatics, Philosophy, Critical Theory, Art History, Art Practice, Theoretical Linguistics from Pitzer College. He has held various roles in his career, including Founder at SOUNDS, Project Manager at Cashmere Agency, Senior Producer at Branditecture, and Head of Outdoor Marketing and Advertising at American Apparel. He has also held positions at the Pomona College Museum of Art, KSPC 88.7 FM Claremont, and Claremont Colleges Television.
Info
This public profile is provided courtesy of Clay. All information found here is in the public domain.