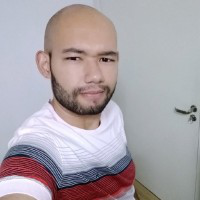 Dennis Gouveia
Ceará, Brazil
Summary
Dennis Gouveia is a highly motivated and adaptable professional with experience in the administrative and financial sectors. He holds a Bacharelado em Administração degree from Faculdade Flamingo and has previously worked as an analista de cobrança pleno at Grupo Asserth, assistente financeiro at Flora Cosméticos e Limpeza, and assistente de cobrança (temporário) at CPE Tecnologia. His dedication to the job, good humor, and dynamic personality make him a great fit for any team.
With a focus on achieving the company's objectives, Dennis is a responsible and reliable worker who can build strong relationships with colleagues and stakeholders. He is currently searching for a new opportunity to bring his expertise to a new organization.
Info
This public profile is provided courtesy of Clay. All information found here is in the public domain.