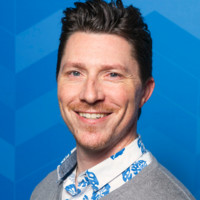 David Stevens
San Francisco Bay Area, United States
Summary
David Stevens is a versatile and accomplished professional with a diverse background in HR support, Organization Effectiveness, Learning & Development, Technology Consulting, Acting, and Coaching/Training. He holds a BA in Humanities and an MBA in Global Management, Strategy and Change Enablement from Thunderbird School of Global Management. With over a decade of experience in the corporate world, David has served in various leadership roles, such as Talent Acquisition Enablement Manager at Uber and Vice President of Organizational Effectiveness & Corporate Development at Urban Lending Solutions.
David's expertise and skills encompass Organization Effectiveness, People Development, Talent Acquisition, Learning & Development, Program Management, Business Analysis, Collaboration, Consulting, Coaching, and Training. He is passionate about helping people and companies improve their performance and achieve their goals. David's steady and calm personality enables him to perform effectively in dynamic and chaotic environments, making him an asset to any team.
Info
This public profile is provided courtesy of Clay. All information found here is in the public domain.