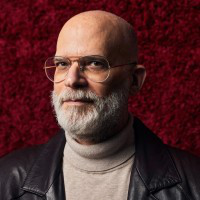 Dario Lasta
Brooklyn, New York, United States
Summary
Dario Lasta is a seasoned entertainment professional with over 30 years of experience working in various roles at notable companies such as ViacomCBS, William Morris Agency, and a Tony Award-winning Broadway management firm. Lasta's experience in the creative arts, specifically in music, theater, art, publishing, film, and television, makes him the perfect candidate for Executive/Administrative/Legal Assistant positions.
In addition to his professional experience, Lasta has a diverse set of skills and interests that make him stand out. He serves as the Chair of Networking on the Board of Directors at EMERGE, ViacomCBS's LGBTQ social team, is a Notary Public in New York State, a Lambda Literary Foundation Fellow, an author of LGBTQ fiction and essays, a member of SAG-AFTRA, a print model represented by CESD Talent Agency, Treasurer and Elder of Greenpoint Reformed Church, and was previously a DJ in Brooklyn.
Lasta's educational background includes a Doctor of Law (J.D.) in Entertainment Law from Pepperdine University School of Law and a Bachelor of Arts (B.A.) in Communication and Media Studies from Pepperdine University.
Info
This public profile is provided courtesy of Clay. All information found here is in the public domain.