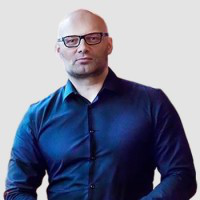 Danny Mallinder
Wanganui, Wanganui-Manawatu, New Zealand, New Zealand
Summary
Danny Mallinder is a seasoned entrepreneur, strategist, and advisor with over 30 years of experience helping clients and partners achieve their business goals. With a wealth of expertise in identifying growth opportunities and launching effective marketing campaigns to drive profitability, Danny has established himself as a leader in his field.
Danny's education includes studying at Wanganui Boys College and the Waikato Institute of Technology, where he earned a Bachelor of Media Arts in Moving Image. He has also founded and worked with various organizations throughout his career, including Sales Remotely, Mallinder Consulting, Gocreative, Salesprocess.io, Whanganui & Partners, Whanganui Chamber of Commerce and Industry, Mobile Entrepreneur Magazine, Pulsemobi Media, Punch Mail, and Web Genius.
Danny's extensive experience and expertise in entrepreneurship, strategy, consulting, and growth make him a valuable asset to any business seeking to succeed in today's competitive market. He is a forward-thinking individual who knows how to make data-driven decisions that drive growth and profitability.
Highlights
Apr 15 · Via Twitter
Is solopreneurship worth trying out?
Worst case scenario -
Mar 25 · Via Twitter
Info
This public profile is provided courtesy of Clay. All information found here is in the public domain.