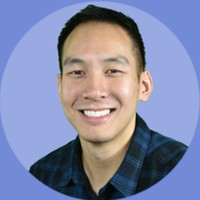 Danny Duong
San Francisco, California, United States
Summary
Danny Duong is a highly experienced customer experience professional with a background in Hospitality Management. Having studied at the University of San Francisco, he has leveraged his expertise to take on leadership positions in various organizations. At Discord, he currently serves as the Director of Customer Experience and was previously the Lead Manager for Customer Experience and Community Management. Danny has also held positions at GREE International, Zynga, and Spruce.
Danny's extensive experience in operations, community relations, and event management have proven invaluable in his roles. His ability to communicate effectively with customers and improve their experience has resulted in long-lasting relationships with clients and successful outcomes for businesses. With an eye for detail and a desire to exceed customer expectations, Danny Duong has established himself as an expert in customer experience management.
Info
This public profile is provided courtesy of Clay. All information found here is in the public domain.