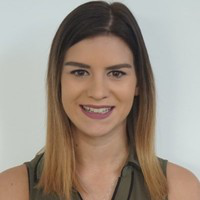 Corrie Woolston
Melbourne, Victoria, Australia
Summary
Corrie Woolston, a seasoned assistant manager at Flight Centre Travel Group, boasts a background encompassing a comprehensive blend of retail and hospitality expertise. She has completed her studies at the New Zealand National School of Tourism, solidifying her credentials as a seasoned travel and tourism professional. Having worked as a manager for retail brands such as TOPSHOP TOPMAN and Meccano Men's Clothing, Corrie carries an in-depth understanding of the sales lifecycles and the challenges of managing a retail business. Prior to that, she also worked at Walt Disney World's Quick Service Food & Beverage, adding extensive experience in the hospitality industry to her professional portfolio.
Corrie is also adept at managing teams, leading them towards operational excellence. She has been a team leader at TOPSHOP TOPMAN and also worked as the store manager at Meccano Men's Clothing.
With her versatile skill set, Corrie is a valuable asset for businesses in the retail and hospitality industries. She has a passion for tourism and is ever-willing to help organizations and individuals create the travel experience of a lifetime.
Info
This public profile is provided courtesy of Clay. All information found here is in the public domain.