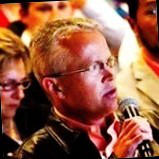 Christopher Regan
Strategic & Agile Digital Marketing Professional; Tactical Analytics, Search & SEO, IA/Content; NLP, KGs; RDF/SPARQL, Schema; Google CrUX - Finance, Securities, Banking, Medical & Healthcare
Los Angeles, California, United States
Is this your profile? Claim it now
This public profile is provided courtesy of Clay. All information found here is in the public domain.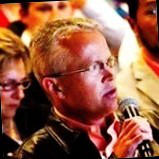 Christopher Regan
Strategic & Agile Digital Marketing Professional; Tactical Analytics, Search & SEO, IA/Content; NLP, KGs; RDF/SPARQL, Schema; Google CrUX - Finance, Securities, Banking, Medical & Healthcare
Los Angeles, California, United States
Is this your profile? Claim it now
Summary
Christopher Regan, a seasoned digital marketing professional, possesses a wealth of experience in providing end-to-end digital marketing solutions to local and international enterprises across different sectors such as Health & Life Sciences, Finance, Real Estate, Travel & Hospitality, Automotive, and more. With an unwavering commitment to achieving results by applying the best marketing practices, Christopher is an expert in Semantic SEO (JSON-LD, RDF), Content/IA, LOD, Programmatic SEM, Machine Learning & Knowledge Graphs marketing. He has honed his skills working with Fortune 500 companies such as Johnson & Johnson, American Express, and Goldman Sachs, to mention a few.
Christopher's digital marketing journey began as a volunteer instructor at The Pennsylvania New Media Association, where he taught HTML. He later became Digital Marketing Lead for CPM/CPA/CPL/CPC SEM, Web Analytics, and SEO for Infonautics' eLibrary. He has held several other management positions in organizations such as US Interactive, Caliber Media Group, NADAguides.com, and TK Carsites/KPA, among others. Also, he has provided digital marketing consultancy services to Morningside and Omnific Advertising.
Christopher's educational background includes a High school diploma from The Putney School and a BA from the University of Pennsylvania.
Furthermore, Christopher is an experienced advisor, mentor, and volunteer in digital marketing. He has served as a mentor for Business Mentor NY and Analysis Exchange. He also held executive positions at Thematix, TEDxOrangeCoast, and The Lease Outlet. Besides, Christopher has a keen interest in digital technologies such as SEO/SEM, Analytics, Schema, RDF, FIBO, JSON-LD, LOD, and others.
This public profile is provided courtesy of Clay. All information found here is in the public domain.