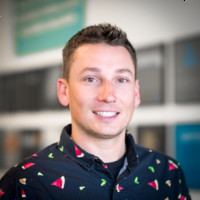 Chris Daniel
San Francisco, California, United States, United States
Summary
Chris Daniel is a seasoned sales manager with an extensive background in data and analytics. He graduated with a Bachelor of Arts degree in Politics from the esteemed institution of University of California, Santa Cruz. In his quest for versatility, he also received an Intermediate Russian Language Certificate from the Международный Университет в Москве (МУМ) / International University in Moscow (IUM). Before joining Google, he worked at Looker, where he served as their Senior Mid-Market Account Executive and Team Lead for the West Coast and APAC territories. Additionally, Chris has previously held positions as an Account Executive at Luminate, an Inside Account Executive at Looker, and a Sales Development Representative at Uversity, Inc. He has valuable international experience as well, having worked as a conversational English teacher in British Language School in Phuket, Thailand. Chris Daniel's expertise lies in data and analysis management, and he has extensive experience working with teams to develop and deliver impactful solutions.
Highlights
May 18 · Via Los Angeles Times
Info
This public profile is provided courtesy of Clay. All information found here is in the public domain.