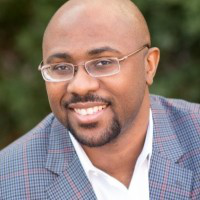 Chris Craft
Atlanta Metropolitan Area, United States
Summary
Chris Craft is a published author, public speaker, and marketing expert with a passion for Jesus Christ. He is the Founder at Nao Media, an Atlanta-based content strategy, copywriting, and copy editing agency. Chris has worked with many renowned brands, including Molnlycke Health Care, The Church of The Apostles, IgniteHQ/Kennesaw State University, Piggly Wiggly, and Bickerstaff Parham. Additionally, he has been recognized as a content marketing influencer by HubSpot.
Chris's educational background includes a B.S. in General Science from Morehouse College and a B.S. in Electrical Engineering from Georgia Tech. He began his career in marketing and talent acquisition for Shaman Work Recordings, where he helped release music spanning multiple genres from hip-hop to jazz.
Currently residing in Sharpsburg, GA, Chris is married to his wife Wanda, and they have three children. He is the Chief Content Officer at NeoLuxe Marketing, formerly the Publisher at InspireFirst and Host at The Chris Craft Show, and previously served as the Digital Marketing Manager at GDMX Music.
Highlights
May 2 · Via Twitter
May 2 · Via Twitter
Info
This public profile is provided courtesy of Clay. All information found here is in the public domain.