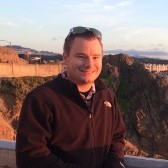 Casey Swart
San Francisco, California, United States
Summary
Casey Swart is a highly educated and experienced professional in the field of accounting and human resources management. He earned a Bachelor of Accounting and a Bachelor of Business Administration in HRM from the University of Minnesota-Duluth. Swart has a history of managing payroll for major companies, including his current role as Payroll Manager at Plaid and his previous experience as Senior Payroll Accountant at Instacart. Prior to this, Swart worked as a Staff Accountant in payroll at SPS Commerce, and as an Accountant at WorldWide Machining & Welding, Inc.
With a passion for accounting and management, Swart brings a wealth of knowledge and operational experience to any organization. He excels in managing complex payroll systems, analyzing financial data, and implementing efficient accounting procedures. In his free time, he enjoys reading books about accounting and finance.
Info
This public profile is provided courtesy of Clay. All information found here is in the public domain.