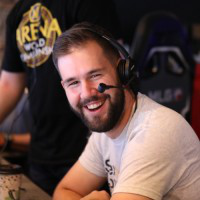 Carter Rodriguez
Chicago, Illinois, United States
Summary
Carter Rodriguez is a highly skilled and dedicated storyteller, with a wealth of experience across a variety of mediums, including video, print, online, and in-person communication. He earned a Bachelor's degree in Broadcast Journalism from Ohio University, where he honed his skills as a producer and reporter for WOUB TV.
After graduation, Carter went on to work for a number of prestigious organizations, including Blizzard Entertainment, where he served as a Producer and Associate Broadcast Manager, and Esports Engine, where he currently holds the position of Broadcast Operations Manager. He is also well-known for his role as Co-Host and Co-Creator of the Chase Down Podcast, which is part of the Blue Wire Sports Podcasting network.
Throughout his career, Carter has demonstrated a strong work ethic and a commitment to constant self-improvement. He is a skilled communicator and a natural leader who takes pride in improving the skills of those around him. He is a team player who always takes responsibility for his actions and is dedicated to telling stories that hit all the right beats and evoke the right emotions from his audiences.
Contact him at carterrodriguez09@gmail.com or on his cell phone at (614) 678-9563.
Highlights
Nov 20 · Via San Francisco Chronicle
Nov 20 · Via Toronto Star
Info
This public profile is provided courtesy of Clay. All information found here is in the public domain.