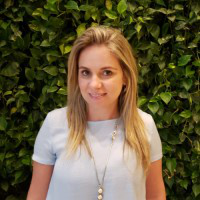 Carla Tonicelo
Sao Paulo, Sao Paulo, Brazil
Summary
Carla Tonicelo is an experienced technology professional with a career spanning over eighteen years. Her expertise lies in the areas of strategic planning, P&L management, and negotiation of contracts and partnerships. In her previous roles, she has been responsible for driving digital transformation and artificial intelligence initiatives, implementing advanced analytics and machine learning, and overseeing cross-functional teams to deliver successful projects. She is also adept at motivating and empowering teams, and possesses excellent product management skills.
Carla holds a Bachelor's degree in Administration with a focus on Information Management. She also has a technologist certification in Computer Programming Java. Apart from her professional accomplishments, she has also studied intensively in Spanish and English, in Spain and Australia, respectively. Her previous employers include prominent names in the Fintech, e-Commerce, and IT consulting industries.
Info
This public profile is provided courtesy of Clay. All information found here is in the public domain.