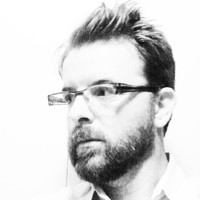 Benje Feehan
Dallas, Texas, United States
Summary
Benje Feehan is an accomplished architect and educator with a diverse background in architecture and architectural history. He has a Bachelor of Science degree in Architecture from the University of Texas at Arlington and a Master of Science degree in Architecture from Lawrence Technological University. With his broad and deep understanding of architectural concepts, theories, and practices, he has established an impressive track record in leading and contributing to design projects across various contexts and scales.
Currently, Benje Feehan is the Executive Director of bcWORKSHOP, a community design organization that seeks to improve the livability and quality of life in underserved neighborhoods through public interest design. In addition to his work at bcWORKSHOP, Benje has held several other senior roles in the architecture industry, including Founder of Wrecking Paper, Associate Director at Ignite Architects Limited, and Adjunct Professor at Lawrence Technological University.
Benje is also a dedicated educator, having taught architecture at various academic institutions globally. He was a Thesis Supervisor at The University of Auckland and an Adjunct Professor at Lawrence Technological University. While his work at bcWORKSHOP and other roles in the architecture industry often take precedence, Benje continues to teach and mentor aspiring architects to help them grow and excel in the field.
Overall, Benje Feehan is a highly talented and accomplished architect, educator, and leader with a passion for community-driven design. His diverse and multidisciplinary background, combined with his extensive practical experience and scholarly knowledge, make him a valuable asset to any organization looking to tackle complex design challenges.
Info
This public profile is provided courtesy of Clay. All information found here is in the public domain.