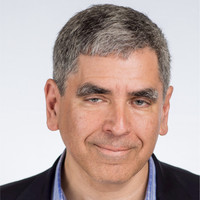 Ben Wildavsky
Washington, District of Columbia, United States, United States
Summary
Ben Wildavsky is a highly experienced and respected higher education strategist, writer, editor, speaker, convener, and podcast host. He has spent decades in leadership roles in journalism and education policy, including as a Senior Vice President at Strada Education Network and a Senior Fellow and Executive Director at the College Board Policy Center.
Ben is also an award-winning book author, with his book "The Great Brain Race" focusing on globalization and higher education innovation. His bylines have appeared in many national magazines and newspapers, including the Atlantic, the Wall Street Journal, Foreign Policy, and the Washington Post.
In addition to his work in policy and media, Ben is also an accomplished speaker and has spoken on higher education innovation in 16 U.S. states and 10 foreign countries, including events at Google, the World Bank, the OECD in Paris, and the London School of Economics.
Ben holds a Bachelor's Degree in Comparative Literature from Yale University and has worked with various organizations, including the Brookings Institution, the Rockefeller Institute of Government, the Kauffman Foundation, and Education Sector.
Info
This public profile is provided courtesy of Clay. All information found here is in the public domain.