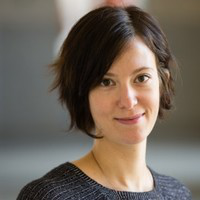 Anne Bowser
Washington D.C. Metro Area, United States
Summary
Anne Bowser is a highly skilled professional working on advancing public participation in science, technology, and policy through open science, citizen science, and crowdsourcing. She has a wealth of experience in community building, strategic convening, research, and capacity mobilization. Anne's areas of expertise include international cooperation in open science, data sharing, data interoperability, open data, citizen science, participatory disease surveillance, biodiversity monitoring, and the governance of emerging technologies like big data and AI.
Anne studied Information Management and Information Studies at the University of Maryland, where she also obtained a Ph.D. She also holds a Bachelor's degree in Psychology and German from Guilford College. Anne has worked in various organizations, including Microsoft, eBay, DataONE, ACM SIGCHI, and The Wilson Center. At The Wilson Center, she serves as the Director of Innovation and Innovation Specialist.
Info
This public profile is provided courtesy of Clay. All information found here is in the public domain.