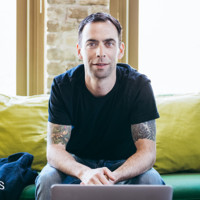 Amos Schwartzfarb
Austin, Texas, United States, United States
Summary
Amos Schwartzfarb is a seasoned entrepreneur with extensive experience in the startup world. Hailing from the Bronx, NY, and raised in Fort Lee, NJ, Amos found his love for adventure early on and became an accomplished rock climber. He attended the University of Massachusetts Amherst, where he studied Creative Writing, English, and later studied English at Humboldt State University. In 1993, his passion for rock climbing led him to Northern California, where he landed a job at Shoreline Mountain Project. While there, he helped revolutionize the old-school mail-order company into one of the first e-commerce companies, preparing him for his future in startups. Shoreline was later sold to Mountain Gear.
From there, Amos went on to have a few years' stint in Adventure Racing, where his team ranked 2nd nationally twice and 20th globally after completing the 2001 Eco-Challenge. Always drawn to entrepreneurship, Amos went on to co-found and lead a total of six more startups, including Work.com, Business.com, mySpoonful, Blacklocus, Joust, and HotJobs.com, all of which he played a major role in building their sales organizations and figuring out product-market fit.
In 2015, he moved over to the investor side, becoming Techstars Austin's Managing Director, where he has made over 70 seed-stage investments, some of which include Scalefactor, Convey, Storyfit, Helpberbees, VanRobotics, Skipper, Allstacks, and Chowbotics. Amos is an active early-stage investor and has become one of the leading investors in Texas.
Amos is also a published author of the book, "Sell More Faster - The Ultimate Sales Playbook for Startups," which is a guide aimed at aiding every founder and startup sales leader in building significant and impactful businesses. His book is available for purchase on sellmorefasterbook.com, Amazon, and Barnes & Noble. Outside of work, Amos still loves the outdoors, and he and his family spend a lot of time mountain biking, rock climbing, and cooking.
Info
This public profile is provided courtesy of Clay. All information found here is in the public domain.