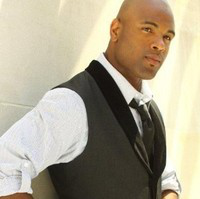 Akin Ayodele
Dallas, Texas, United States
Summary
Akin Ayodele, former NFL linebacker and current entrepreneur, investor, and motivational speaker, has built an impressive career spanning multiple industries. Ayodele has a Liberal Arts degree from Purdue University, where he also played football and was named team MVP, and he recently completed his MBA from The George Washington University. He has also studied Entrepreneurial at Harvard Business School. During his nine-year NFL career, Ayodele played in 147 games and amassed nearly 1,000 tackles, 9.5 sacks, and 10 forced fumbles.
As a businessman, Ayodele has taken a management role and leads the strategic implementation of his business investments, which span film production, restaurants, event hosting, and wholesale distribution. He is a Managing Partner at Eagle Rock Wealth Management and has held similar positions at Rosedale Asset Management and Princeton Advisory Wealth Management.
Ayodele is also a sought-after motivational speaker who regularly talks at corporations, educational organizations, and youth groups. He co-founded The Dream Builders Foundation, which connects NFL players with local charities to benefit at-risk, financially challenged, or mentally challenged youth. The foundation is expanding rapidly and is already in one-third of all NFL cities.
In summary, Akin Ayodele is a highly accomplished individual with a wide range of experience in sports, business, and philanthropy.
Info
This public profile is provided courtesy of Clay. All information found here is in the public domain.