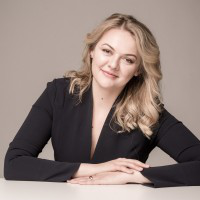 Adelina-Elena Toader
Geneva, Geneve, Switzerland
Summary
Adelina-Elena Toader is a seasoned finance professional with extensive experience in the international and commodities sectors. She has a proven track record of success in commercial and credit-related activities while maintaining a strong interest in behavioral science and psychology studies. Adelina-Elena is a dedicated leader involved in several projects aimed at developing young professionals. Additionally, she is an avid traveler, constantly seeking to expand her knowledge by discovering new cultures and nature around the world.
Adelina-Elena holds a Master of Science in International Finance from the University of Amsterdam, alongside a Master of Science in Corporate Finance and Banking obtained at Duisenberg School of Finance. She also studied Banks and Stock Markets in Romania's Academia de Studii Economice din București, and Business Management and Actuarial Science through an Erasmus exchange program at Universidad de Alcalá.
Adelina-Elena's professional experience spans across a range of titles at ING, where she currently serves as a Director of Structured Commodities Finance. Her advancements through the company came via a series of positions as Vice President of Trade Commodities Finance, Structured Commodities Finance, and as an Associate of Structured Commodities Finance. She also served as a Credit Analyst and worked as a Research Analyst at Bolsas y Mercados Españoles.
Info
This public profile is provided courtesy of Clay. All information found here is in the public domain.