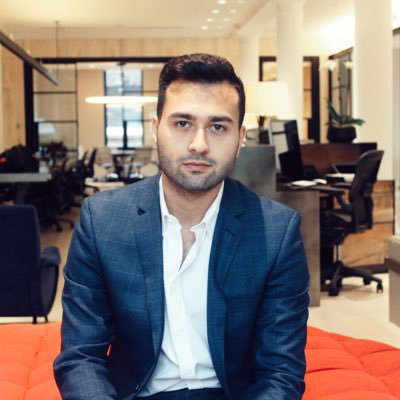 Zach Hamed
Building Clay — we're hiring!
Greater New York City Area
Create your Clay profile for free
This public profile is provided courtesy of Clay. All information found here is in the public domain.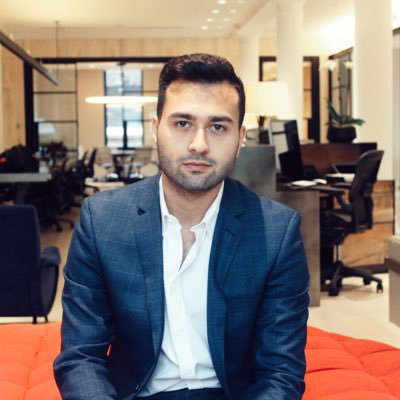 Zach Hamed
Building Clay — we're hiring!
Greater New York City Area
Summary
Meet Zachary Hamed, a highly accomplished product-focused designer and developer. He is currently the co-founder of Clay, a revolutionary personal CRM and contact manager that aims to help individuals across industries cultivate meaningful relationships. With a strong emphasis on thoughtfulness and connection, Clay has garnered significant attention and raised an impressive $8 million in funding from renowned investors like Forerunner Ventures and General Catalyst. Notably, Clay was recognized at the prestigious 26th Annual Webby Awards Internet Celebration, where it won Best Work & Productivity App, an accolade given by both judges and the People's Choice.
Prior to his involvement with Clay, Zachary held the position of product management team leader for Goldman Sachs' web platform, Marquee. During his tenure, he spearheaded a remarkable expansion, growing the team from just three members to over 150 individuals. Zachary played a vital role in scaling the platform's monthly active users by more than tenfold and significantly increasing the monthly traded value into the billions of dollars. He also played a key part in the design and launch of the first developer-facing API platform in the institutional finance sector, which has since become instrumental in powering millions of API calls and processing vast amounts of proprietary data for hedge fund clients.
Zachary's achievements have not gone unnoticed, as he has been recognized by Forbes, being named to their 30 Under 30 Finance list in 2017. His outstanding contributions to the field earned him a Thiel Fellowship in 2014. Zachary holds a Bachelor's degree in Computer Science from Harvard College and has gained valuable educational experiences at Prep for Prep and Harvard University Summer School.
Outside of his professional endeavors, Zachary has been actively engaged in various organizations. He served as a board member for Harvard in Tech, offering valuable insights and guidance. Additionally, he provided his expertise as an advisor to Lively, further showcasing his commitment to fostering innovation and growth in other ventures. Notably, Zachary served as a board member for Lincoln Center for the Performing Arts, emphasizing his passion for supporting the arts and cultural institutions. His involvement with the Alumni Council at Prep for Prep demonstrates his dedication to providing opportunities and guidance to students from underprivileged backgrounds.
Throughout his career, Zachary has showcased a versatility and depth of experience. From being a co-founder at Bowery to a front-end developer intern at Jawbone UP, his journey has been marked by diverse roles in prominent organizations. With his impressive resume and track record of success, Zachary has become a respected figure in the tech and finance industries.
This public profile is provided courtesy of Clay. All information found here is in the public domain.