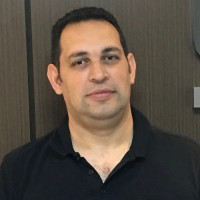 William Vidal
Sao Paulo, Sao Paulo, Brazil
Summary
William Vidal is a highly qualified professional with a background in Systems Information and Project Management. With a Bachelor's degree in Systems Management and accreditation from the Project Management Institute (PMI), Vidal has specialized in Project Management, including Scrum Product Ownership and ITIL V3 Foundations. With his expertise in analyzing systems, processes, and managing projects, he has extensive experience working as a project manager, infrastructure project manager, analyst, and product manager. He has held several positions at notable companies, including ITFácil Soluções em TI, Grupo CRK, ESPM, T-Systems, and Itau-Unibanco. Additionally, he holds a Master's Degree in Business Administration, Marketing Digital from Escola Superior de Propaganda e Marketing.
Besides his excellence in Project Management, Vidal actively participates in volunteering projects, including the PMI Sao Paulo Chapter. Fluent in English, he has studied advanced English at Wise Up Idiomas. In summary, William Vidal is an experienced and passionate professional well-known for his contributions to project management and system analysis fields.
Info
This public profile is provided courtesy of Clay. All information found here is in the public domain.