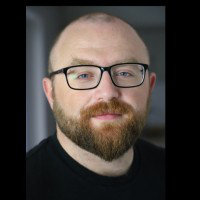 William Cully
Belfast, Belfast, United Kingdom
Summary
William Cully is a seasoned Project Manager/Manager with a wealth of experience in budget management, contract management, and planning in a fast-paced commercial environment. He possesses an excellent breadth of knowledge in organizational and planning matters, as evidenced by his proven leadership and managerial skills. William is highly motivated, honest, confident, reliable, and a proficient administrator. He has outstanding communication and interpersonal skills, and he remains calm under pressure. He is well-versed in the use of Microsoft computer software applications.
William studied Sport Science at Belfast Metropolitan College and attended Glengormley high school. He has held a variety of roles, including Delivery Support Manager at Thompson Aero Seating Limited, Head Coach at Abbey Judo Club, Customer Support/Project Management at Thompson Aero Seating Limited, Project Manager at Allstate Northern Ireland, Transport Planner at Montgomery Transport, NI Area Manager at Solo Hygiene, Production Planner/Project Officer at MDF Engineering, and Graduate at Parity: Intro Programme.
Info
This public profile is provided courtesy of Clay. All information found here is in the public domain.