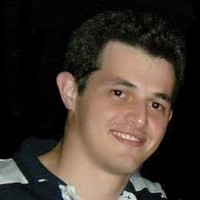 Wagner Bonfiglio
Curitiba Area, Brazil, Brazil
Summary
Meet Wagner Bonfiglio, a computer engineer with over 8 years of experience specializing in web development and database administration. He is a co-founder of Já Entendi, a startup that has gained recognition and success in the tech industry. Along with his academic achievements, earning an MBA in Data Science from the prestigious Universidade de São Paulo, he has worked for several prominent organizations, including 500 Startups, Cloudplace, Navegg, Apontador, and Rede Paranaense de Comunicação. This extensive background has given him an unparalleled set of skills and expertise in entrepreneurship, software engineering, web development, and database administration.
Wagner's curiosity and hard-working nature have led him to work as a freelancer for many exciting and diverse projects, ranging from MovieMago to Já Entendi. He is well-regarded in the tech community for his skills in project management and leadership, which has directly contributed to Já Entendi's success.
In addition to his work in technology, Wagner enjoys staying fit and active, and he applies the same principles of discipline and dedication to all aspects of his life. He is an inspiring figure in the tech industry and his extensive background makes him one to watch.
Info
This public profile is provided courtesy of Clay. All information found here is in the public domain.