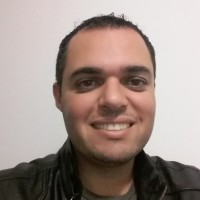 Vilson Ferreira
São Paulo, São Paulo, Brazil, Brazil
Summary
Vilson Ferreira is a highly-experienced professional in the fields of business intelligence, business analytics, and data science. With over 16 years of experience in the industry, he has been involved in the development and enhancement of products and services that utilize methods such as machine learning, quantitative analysis, and statistical modeling.
Vilson holds a degree in Systems of Information, as well as post-graduate degrees in Business Analytics and Big Data, as well as Engineering Finance and Economics. He has also held managerial positions in various organizations, including Gerente de Tecnologia for a leading education company and Professor at Faculdade Impacta Tecnologia.
Currently, Vilson is a Cientista de Dados (Data Scientist) at Wipro Brasil, where he continues to build on his extensive background and expertise in the realm of data analytics and technology.
Info
This public profile is provided courtesy of Clay. All information found here is in the public domain.