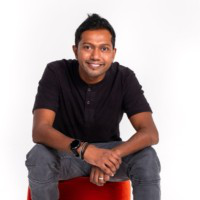 Vicknesh R Pillay
Singapore, Singapore
Summary
Vicknesh R Pillay is an accomplished entrepreneur, investor, and business leader with a proven track record in fund management, investment, and go-to-market strategy. Pillay graduated with a double degree in Electrical Electronics Engineering and a minor degree in Business from Nanyang Technological University (NTU). He also holds dual MBAs from UCLA Anderson School of Management and the National University of Singapore. Pillay has founded, operated, and exited his real estate fund, managing over €350 million. He currently serves as the founding partner of TNB AURA, where he heads the group's venture capital initiatives. He is also a board director/observer at various promising startups such as Zenyum, Teko/VNshop, Zuzu Hospitality, Ematics, Ion Mobility, Avanseus, and Gush. He is actively involved in Singapore's startup ecosystem and contributes to the growth of aspiring entrepreneurs by serving as an appointed judge and mentor at various entrepreneurship workshops, conferences, and startup competitions.
Highlights
Aug 21 · Via DealStreetAsia
Apr 2 · Via The Business Times
Info
This public profile is provided courtesy of Clay. All information found here is in the public domain.