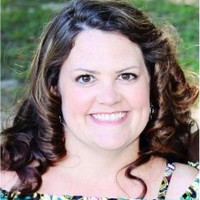 Valerie Bearden
Memphis, Tennessee, United States
Summary
Valerie Bearden is an accomplished professional with a diverse background in healthcare, finance, education, and event coordination. She earned a Bachelor of Science (BS) in Audiology/Audiologist and Speech-Language Pathology/Pathologist from The University of Southern Mississippi and studied at Mississippi College. With years of experience in the industry, Valerie has honed her skills in financial analysis, reimbursement, performance improvement, system administration, and speech-language pathology.
Valerie has held various positions with reputable organizations such as Baptist Memorial Health Care, Aspire Health, Blue Cross & Blue Shield of Mississippi, and the University of Mississippi Medical Center. Her roles ranged from Epic Analyst to Speech-Language Pathologist to Membership and Cobra Specialist. Valerie has also served as a Performance Improvement Coordinator and a Financial Aid Advisor. Her most recent role was as an Event Coordinator at Executive Speakers Bureau.
Valerie's skills and expertise are valuable in several industries, including healthcare, finance, and education. Her experience in reimbursement, financial analysis, and performance improvement make her an asset to any organization. Her time in event coordination also showcases her outstanding communication and organization skills.
Info
This public profile is provided courtesy of Clay. All information found here is in the public domain.