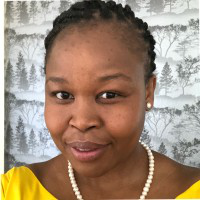 Tshiamo Molanda
Johannesburg, Gauteng, South Africa
Summary
Tshiamo Molanda is a seasoned digital banking expert with nine years of experience in the banking industry. She has served various roles at Standard Bank South Africa, including Head of Customer Information lab, Business Manager to Chief Executive of Personal and Business Banking South Africa, and Head of Everyday Banking for Individuals. Her main responsibility is designing and delivering customer-oriented digital solutions that are accessible, efficient, and reliable.
Tshiamo is also experienced in agile delivery and has been overseeing the digital transformation of Standard Bank South Africa. She is a senior product manager and has led one of the first agile delivery projects at the bank. Her passion for digital transformation and customer satisfaction has seen her undertake an MBA program at Edinburgh Business School, Heriot-Watt University.
Tshiamo studied BIS Information Science/Studies at Pretoria High School for Girls and BIS Information Science, Informatics, and Information Science at the University of Pretoria/Universiteit van Pretoria.
Highlights
Oct 28 · Via Business Day

Jul 15 · Via Citizen
Info
This public profile is provided courtesy of Clay. All information found here is in the public domain.