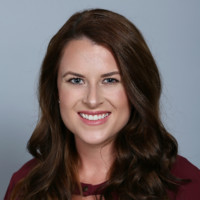 Tricia Barker
Austin, Texas, United States
Summary
Tricia Barker is a highly experienced event manager, proficient in organizing and executing successful events. She holds a Bachelor of Arts in Communication, Politics, and Government from Ripon College, and has also studied Political Science at American University. Ms. Barker started her career as a Sales Coordinator at Homewood Suites by Hilton-Denton TX, and later moved on to become an Event Specialist at ECi Software Solutions. Currently, she serves as an Event Manager at The Linux Foundation, where she brings her skills and expertise to manage events flawlessly.
As an exceptional event coordinator, Tricia has demonstrated a passion for delivering quality events within budget and on-time. She has extensive experience in coordinating with clients and ensuring that their needs are met through created events. Tricia is a great communicator, with excellent organizational skills that can overcome any challenges during events. She is a true multitasker that can handle various duties simultaneously while staying cool under pressure.
Info
This public profile is provided courtesy of Clay. All information found here is in the public domain.