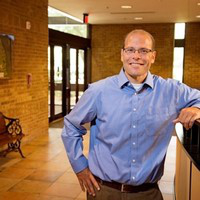 Trevor Cook
Summary
Trevor Cook is a seasoned professional with extensive experience in strategic planning, corporate strategy, and financial management. He completed a Bachelor's degree in Finance from the University of Iowa Tippie College of Business and an MBA from Wichita State University. Cook's career journey has taken him through various positions in different organizations, including Rockwell Collins, Raytheon Aircraft, and Lenawee Christian Ministries, where he served as President and CEO. Currently, he is the Vice President of Strategic Planning and Analysis at Collins Aerospace.
Cook has a broad range of skills that include merger & acquisitions, international & service solutions, product line & avionics programs, and commercial systems strategic and financial planning. He has a passion for developing new business strategies to improve organizational performance and has demonstrated exemplary leadership in driving organizational growth.
Highlights
Apr 2 · Via The Daily Telegram
Jun 21 · Via The Daily Telegram
Info
This public profile is provided courtesy of Clay. All information found here is in the public domain.