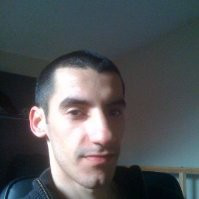 Toufik Zitouni
San Francisco, California, United States
Summary
Toufik Zitouni is an accomplished software engineer with a strong academic background in computer engineering. He completed his Master of Applied Science in Electrical and Computer Engineering from the prestigious University of Waterloo, followed by a Bachelor of Science in Computer Engineering from the American University in Dubai. Toufik brings his rich experience and expertise in software engineering to his work, having previously worked in several well-known companies such as Facebook, Twitter, Udemy, and more. He co-founded Tize Music, Inc., where he worked as a developer, and his most recent position was as a Senior Software Engineer at Discord. Toufik has an impressive portfolio of work experience that has specialized in software and android development.
As an Android developer at Kobo, Inc. he worked on developing Android tablet apps, while at Udemy, he made significant contributions as Senior Software Engineer. At Facebook, he played an essential role in the development of the social media network, and at Twitter, he used his engineering skills to contribute to the platform's software. Toufik's passion for software development extends beyond his work experience. He has a keen interest in music and is actively involved in Tize Music, a company he co-founded that focuses on providing music services.
Info
This public profile is provided courtesy of Clay. All information found here is in the public domain.