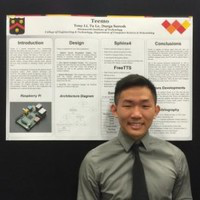 Tony Li
Boston, Massachusetts, United States
Summary
Tony Li, an accomplished DevOps Engineer with a Bachelor's Degree in Computer Science from the Wentworth Institute of Technology, has a wealth of experience in the technology industry. He has previously worked as a Systems Administrator at Bullhorn, Technical Support at Harvard University, Computer Technician and Introduction to Programming Teacher at Castle Square Tenants Organization, as well as a Tech Support Representative at CytonomeST LLC. With a broad range of professional experiences, Tony has honed his technical abilities, managing a range of systems and software on large-scale projects.
Tony is currently a DevOps Engineer at Wayfair, where he is responsible for developing and implementing software applications, managing Continuous Integration and Continuous Deployment pipelines, and ensuring site uptime and reliability. With his expertise in DevOps, Tony is able to maximize productivity and efficiency, reducing downtime and minimizing fragmentation across development and operations teams.
In his free time, Tony enjoys exploring new technologies, staying up to date on industry trends and developments, and lending his expertise to local community organizations. With his passion for technology and his eagerness to engage with others, Tony is a valuable asset to any organization.
Info
This public profile is provided courtesy of Clay. All information found here is in the public domain.