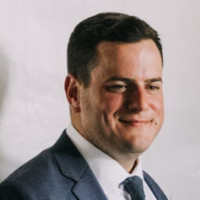 Tony Kruessel
Dallas, Texas, United States
Summary
Tony Kruessel is a seasoned professional in consultative sales, public relations, and marketing strategies. With educational credentials from Elder High School and a Bachelor's degree in Journalism/PR and Political Social Studies from Wilmington College, Tony has acquired the expertise needed to excel in his field.
Tony has worked at various organizations and companies, including serving as Exhibitor Advertising Manager at Map Your Show and as an account manager at Expo Experts. He has also worked as a consultant at Cengage Learning and as a Copy Editor/Print Coordinator at Crossroads Community Church. During his time, he has leveraged his knowledge and experience in sales, marketing, and public relations to drive value and help businesses achieve their targets.
Tony's consultative sales approach and excellent communication skills enable him to work optimally with clients to identify and address their needs effectively. His background in PR and marketing allows him to create tailored marketing strategies that resonate with the target market, ultimately driving revenue growth.
Info
This public profile is provided courtesy of Clay. All information found here is in the public domain.