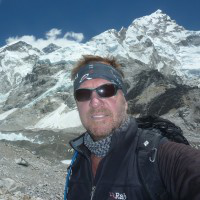 Tim Reeve
London, London, United Kingdom
Summary
Tim Reeve is a seasoned internet executive, angel investor, and adviser to early stage technology start-ups. He is known for being instrumental in floatations, market strategies, technical design architecture, client relationships, investor relationships, and the myriad other aspects of executing successful, ethical, and disruptive tech start ups. Tim's background covers various fields, starting with his previous career as a British Army Officer. During that time, he specialized in counter-terrorist covert surveillance, ran the British Army's urban Special Operations Advisory Training Team (SOTAT), commanded 1 Gren Gds Fire Support Company, and served with UKSF. Afterward, Tim became an adviser to DERA, followed by consulting in the commercial private military security sector with Aegis Defence. Tim then switched to the technology world, taking on various roles such as the CEO at ensurePay Ltd at earthport plc, Managing Director at FUN Technologies Plc, and Chief Technology Officer at both Betfair.com and uSwitch.com.
Tim's specialities include defining business vision and driving strategies to deliver it, optimizing systems for productivity, reliability, and scalability, and building and managing teams. Despite his impressive background, Tim humbly notes that he doesn't normally accept connections from people he doesn't know unless there is a very good reason or mutual friends.
Info
This public profile is provided courtesy of Clay. All information found here is in the public domain.