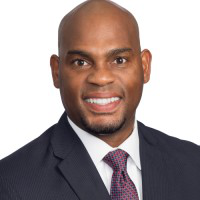 Tim Maiden
Dallas, Texas, United States
Summary
Tim Maiden brings over 20 years of banking experience as an accomplished Senior Vice President at Simmons Bank. In addition to his extensive sales expertise, he is skilled in Middle-Market Lending, Commercial Real Estate, Community Banking, and Nonprofits. Tim has a Master of Liberal Arts from Texas Christian University and serves as an Adjunct Professor at UNT Dallas - School of Business.
Tim's career has included several other notable positions, such as Community Leader - SVP at Frost Bank, SVP - Branch President at PlainsCapital Bank, Relationship Manager Corporate Banking at Regions Bank, and Associate Relationship Manager at Frost Bank. He also taught at Dallas Baptist University as an Adjunct Professor/Lecturer.
Tim Maiden has an impressive educational background, including a Master of Arts (M.A.) in Christian Studies from Dallas Baptist University, a Master of Liberal Arts from Texas Christian University, and a Bachelor of Arts (B.A.) in Sociology from Texas Christian University.
Info
This public profile is provided courtesy of Clay. All information found here is in the public domain.