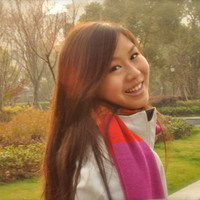 Tiffany Tan
San Francisco Bay Area, United States
Summary
Tiffany Tan is a highly-skilled and experienced Clinical Nurse III at Stanford Health Care. She holds a Master of Science in Nursing degree, with a concentration in Nurse Executive Specialty Track, from Chamberlain University. She also completed her Bachelor of Science in Nursing at the prestigious University of Pennsylvania. Her career in nursing started as a Student Nurse Extern at NYU Langone Medical Center, where she worked in 16E Inpatient Oncology. Later, she joined Memorial Sloan-Kettering Cancer Center, where she was a Student Nurse in the M9 Pediatrics unit. She also worked there as a Clinical Nurse II in the past. Apart from her clinical work, Tiffany has served as a Teaching Assistant at the University of Pennsylvania School of Nursing, where she assisted in educating and mentoring future nurses. She also worked as a Research Assistant at the University of Pennsylvania Health System's Integrative Oncology Research Team.
As an accomplished nurse executive, Tiffany excels in managing and providing high-quality clinical care to patients. With her wealth of experience in various healthcare institutions, she has developed an in-depth understanding of the healthcare system, making her a valuable asset to any healthcare organization. Tiffany is passionate about providing excellent patient-centered care, ensuring that patients receive the best clinical services possible. She is also a committed researcher, with particular expertise in integrative oncology research.
Info
This public profile is provided courtesy of Clay. All information found here is in the public domain.