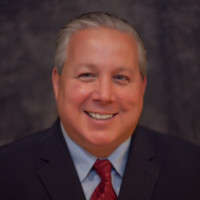 Thomas O'Leary
Boca Raton, Florida, United States
Summary
Thomas O'Leary is an accomplished business executive with experience leading multiple successful organizations. He is currently a co-founder and managing director of LDRR International Holdings, LLC, an aggregator of cutting-edge products for testing and protection against COVID-19 and other diseases. O'Leary is a graduate of Marist College where he studied Business Administration and Computer Science.
O'Leary's professional resume is impressive. He has been the CEO of Supply Insight Inc, the Chief Commercial Officer (CCO) of Key Group Energies, LLC, the Executive Vice President Strategy and Sales of Alevo Analytics, the President and CEO of Data Scientia, Inc., the Vice President of Sales for iNNERHOST, Inc. and Tyco. His roles as the Director of Sales and Operations/GM for the Asia Pacific region at Tyco and Senior Director of Sales have shown his adept ability to lead across cultures and geographies.
O'Leary's mission at LDRR International Holdings is to partner with businesses researching, developing, and producing disruptive and innovative technologies. Their offerings include diagnostic solutions for the detection of COVID-19 antibodies, and comprehensive COVID-19 response solutions and platforms to help address global diseases and conditions.
Info
This public profile is provided courtesy of Clay. All information found here is in the public domain.