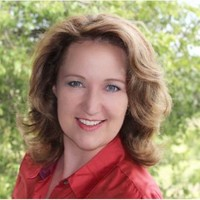 Thea O'Carroll
San Antonio, Texas Metropolitan Area, United States
Summary
Thea O'Carroll is a skilled project management and marketing professional with extensive experience in the telecommunications industry. She boasts a Bachelor's degree in Marketing from the University of Texas, as well as certification in Project Management from the Project Management Institute. She furthered her culinary knowledge by studying Gourmet Raw Food Chef and Instructor at the Living Light Culinary Arts Institute.
O'Carroll has worked as an Associate Director of Product Development at SBC, International Product Manager at MCI WorldCom, and Program Manager and Marketing Specialist at TPS Systems, Inc. Her skills and expertise ultimately led her to become a Project Management Consultant at JanzenAG and YieldOrganic, a position she holds to this day.
As an entrepreneur, O'Carroll founded YieldOrganic, which offers project management consulting services. She is a driven professional with a passion for organic and healthy living, as well as project management and marketing.
Info
This public profile is provided courtesy of Clay. All information found here is in the public domain.