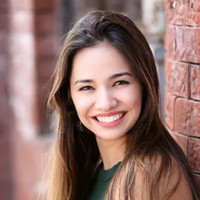 Thais Rosa
San Jose, California, United States
Summary
Thais Rosa is an accomplished professional in the field of international relations and project management. She holds a Bachelor of International Relations from Universidade Estadual Paulista Júlio de Mesquita Filho, and has also studied at the prestigious Universidad de Santiago de Chile and Stanford University.
Thais has honed her project management skills as a Project Manager at Regalix, where she oversees projects from conception to completion. Prior to this, Thais worked at Google as a Spanish Implementation Specialist, utilizing her bilingual skills to ensure successful implementation of software products. In addition, she also interned at Amcham-Brasil where she gained valuable experience in products and services.
With her diverse international experience and expertise in project management, Thais is a highly skilled and competitive professional in her field.
Highlights

May 29 · Via IrishCentral
Info
This public profile is provided courtesy of Clay. All information found here is in the public domain.