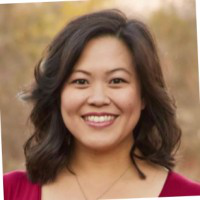 Teresa Lo
San Francisco Bay Area, United States
Summary
Teresa Lo is an innovative and dynamic retail and consumer marketing professional with over 15 years of experience in the industry. Her expertise includes brand strategy, digital marketing, eCommerce, analytics, product marketing, content creation, social media, influencer partnerships, and merchandising. She has a bachelor's degree from the Texas McCombs School of Business, an MBA from Northwestern University - Kellogg School of Management, and studied at the Copenhagen Business School. She has held leadership positions in several organizations, including JVN, Biossance, ipsy, and SEPHORA.
Teresa has thrived in fast-paced start-up environments and has a proven record of growing and developing high-performing individuals and teams. She is skilled in using email/SMS service providers, site and social analytics, project management tools, content management systems, and has a thorough understanding of eCommerce features, functionality, UI/UX, and technical solutions.
Highlights
Sep 15 · Via Bangkok Post
Info
This public profile is provided courtesy of Clay. All information found here is in the public domain.