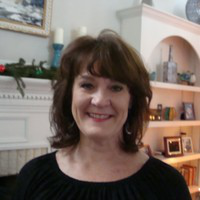 Taren Robin
Paris, Kentucky, United States
Summary
Taren Robin is a highly experienced and multifaceted professional who has held positions in various organizations throughout her career. Robin is a graduate of Eastern Kentucky University, where she earned a Bachelor's Degree in Psychology. Additionally, she attended Paris High School.
Robin has had a long career, with experience in various fields, including executive assistance, operations management, and network analysis. She has also held positions in the Cabinet for Health and Family Services (CHFS) as a Citizen Assistance Specialist and Social Services Specialist. Taren Robin was also an Affirmative Action/Equal Opportunity Compliance Officer at the University of Kentucky. She has an extensive background in administrative support and has served as a Senior Executive Assistant at Phi Gamma Delta and Senior Administrative Specialist at the Department of Highways.
Throughout her career, Robin has demonstrated her ability to take on multiple responsibilities and her dedication to her work. Her diverse professional background demonstrates her ability to be successful in many areas.
Info
This public profile is provided courtesy of Clay. All information found here is in the public domain.