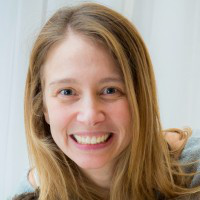 Tami Zonenshine
New York, New York, United States
Summary
Tami Zonenshine is a highly accomplished communications executive with a respected reputation in the corporate and political world. She has held various top-level positions in renowned organizations, including Managing Director of Corporate Communications at JP Morgan Chase and Co., Executive Vice President of Communications at NBCUniversal Media, LLC, and currently Global Head of Communications at Softbank Group.
Tami has more than 20 years of experience working in the PR and communications industry. Her career began in politics, where she worked as a communications director for various political campaigns. She then moved onto the corporate side of PR, where she worked for major companies such as Zagat and NBCUniversal. Tami also has experience working in the public sector, having served as a Director of Communications and Spokesman for the US Ambassador to the United Nations, Susan Rice.
She graduated with a Bachelor of Arts degree from the University of Wisconsin at Madison and later founded her own strategy group, called MK Strategy Group. Tami's expertise includes media relations, crisis communication, corporate branding, and reputation management among others.
Info
This public profile is provided courtesy of Clay. All information found here is in the public domain.